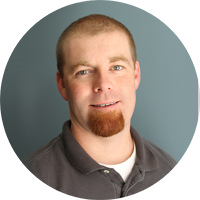 "Carriers! We have consistent freight for you, will always treat you right and assist you in any way we can as you move about the country. We truly believe you are a customer and deserve to be treated as one. We offer 14-day pay, direct deposit, fuel advances and quick pay."

Brodie Donaldson

Denver Office Manager
Denver's Story
For more than 20 years, the Denver office has been servicing the transportation needs of the Rocky Mountain West. In 1990, we opened the Denver office and in September 2012, ALC opened an office in Alamosa, CO which widely expanded the capabilities we have in Colorado. Early on in 2013, it became apparent to us that the Denver office and the Alamosa office were much stronger as one and on January 1, 2014, the two offices joined forces. We now have more than double the personnel covering the area and exponentially increased our capabilities.
We are experts in refrigerated, dry and flatbed freight, and have over 173 years of combined experience in Denver and Alamosa. Our specialties include potatoes, carrots, spinach, beans, lettuce, beverages, rail equipment, nursery stock, short haul, and long haul. We do offer some LTL and intermodal capabilities as well. We want to work with you and offer the consistency you thrive on.
Our office is open from 6:00 a.m. MST to 4:30 p.m. MST Monday through Friday with a live person for 24-hour dispatch to cover anything that might come up outside of those hours. Our loads are updated 7 days a week so you will always know where your shipment is, even on Sunday and yes, even if the Broncos are playing.
If you're in need of a load or a truck give us a call, we'll have you covered.