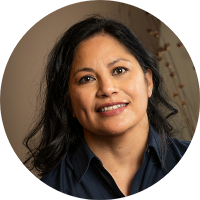 "The Grand Rapids office strives to provide the best in transportation services, nurture our customer and carrier relationships, and empower our team to make Allen Lund Company your go-to for your transportation needs."

Leonora Winegar

Grand Rapids Office General Manager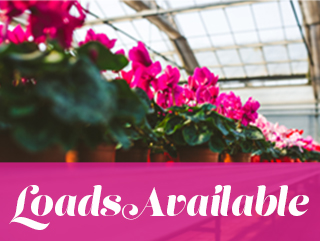 Plants & Nursery Stock
800.641.5863
[email protected]
From: Cleveland
To: OH, MI, IN, KY, IL, MN, WI, IA, MO
Grand Rapids Story
The Grand Rapids office is located on the Lake Michigan shoreline in Grand Haven, MI. Within our office, we have a combined tenure of 175 years, with an average tenure of 12 years in the industry.
Act of Kindness
Kids' Food Basket
When school is not in session, children of food insecure families may not meet their nutritional needs typically provided through their school lunch program. Kids' Food Basket program fills this gap with Summer Sack Supper, a well-balanced evening meal, delivered right to a summer site. For Kids' Food Basket,  the Grand Rapids office will be donating items for 350 Summer Sack Suppers and distributing them with BIG AL. The office makes it an event by delivering the Summer Sack Suppers to the kids in BIG AL. All the kids enjoy climbing up into the big rig to honk the horn and for fun the offices passes out Glow Sticks, Oreos and bubbles. GR has been a part of both the Spring and Summer Sack program to help the Kids' Food Pantry aid children in getting the nutrition they need to be healthy and to help reach their full potential.
Grand Haven Coast Guard Festival
25 Year Club
Kate Kade joins the ALC Grand Rapids 25 Year Club.
Each person has at least 25 years of logistics experience for a total of 134 years!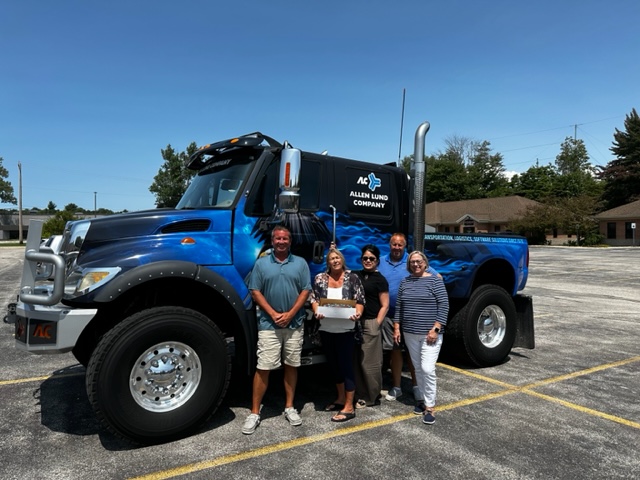 Pictured from left to right: Dave Peppin, Kate Kade, Leonora Winegar, Jeff Kleyn and Kathy Hendel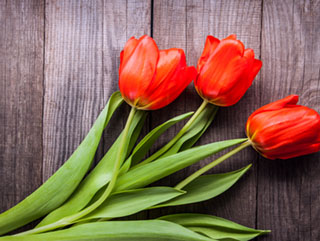 Daily Reefer Loads
800.641.5863
[email protected]
[email protected]
Loading: Kalamazoo, MI, Holland, MI and Toledo, OH
Round trips through the Midwest
Drivers are calling now to lock in trucks for 2020. Call ASAP!
– Quick pay available
– Power only
– Ability to drop trailer at shipper