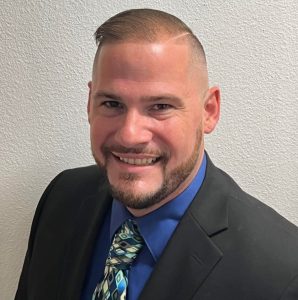 The Allen Lund Company is pleased to announce the promotion of Rick Womrath IV to Assistant General Manager of ALC Orlando.
Rick began his career with the Allen Lund Company in the ALC Orlando office as a Broker's Assistant in 2011. He was promoted to a Transportation Broker in 2012 and again in 2018 to Operations Manager.
"Congratulations to Rick on his promotion to Assistant General Manager. Rick provided excellent leadership as the Operations Manager, and I am confident he will utilize his extraordinary drive and work ethic to lead by example. I look forward to his contributions toward leading the Orlando office to further success," stated Vice-President, Lenny Sciarappa.
Billy Pangonis, ALC Orlando Manager, commented, "Rick has been an essential part of the Orlando team from the moment he started in 2011. His "Can Do" attitude, industry knowledge, his meticulous attention to our process and his professional drive have all propelled him forward in his career at ALC. I could not be more thrilled to have Rick help me lead our office as we strive to serve our customers, our company, our team and our community with excellence."
Reflecting on his promotion, Rick said, "I am very excited about this opportunity to be more impactful with Billy to lead the Orlando office to new heights. The confidence that Billy has placed in me with this promotion is tremendous and words simply cannot express the gratitude that I feel. The leadership qualities and guidance that I have seen from Shaun, Billy, and Dave Vernon (GRHS) have been instrumental in my growth both professionally, and personally since I began my career with the Allen Lund Company's Orlando office in 2011. For me, the journey is more important than the destination so with this new challenge, my goal is to leave behind a legacy as great as my mentors have done for the next to follow."