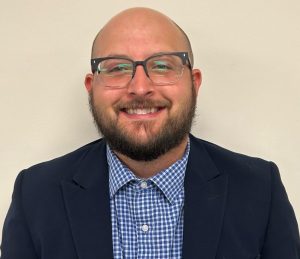 The Allen Lund Company is pleased to announce the promotion of Ryan Franks to Assistant General Manager of ALC Winchester.
Franks began his career at the Allen Lund Company as a Transportation Broker and later was promoted to Operations Manager. Prior to joining ALC he attended West Virginia University, obtaining a Bachelor's degree in Marketing.
"Ryan started with our Winchester team in 2014. Through hard work and dedication, he quickly became a valuable member of our team and has been an instrumental part of growing our office over the past nine years. Ryan was rewarded for his hard work by being promoted to Operations Manager in 2017. He has continued to display his devotion and leadership skills throughout his career. This next step for Ryan is well deserved and one that I know he will excel at. I'm excited for Ryan, and for our team, and wish him the best of luck as he embarks on the next chapter of his career with us," said ALC Winchester General Manager, Chad Youngman.
Reflecting on his promotion, Ryan said, "To be able to say I am the Assistant General Manager of the Winchester office is a great honor. I would like to thank the Allen Lund Company for everything they have done to help my career over the past nine years. I couldn't think of a better company to work for. I am looking forward to continuing to grow our office in the years to come."
Lenny Sciarappa, ALC Vice President stated, "Congratulations Ryan on your promotion to Assistant General Manager! We're delighted that you chose to join ALC, and we thank you for playing such a large role in the success of the Winchester office. We are grateful for your dedication, work ethic, and analytical approach. We're lucky to have you as a part of the ALC family and look forward to many more remarkable years ahead. Thanks, Ryan, for all you do!"
To read the original press, click here